Watch
Let's Talk Film with JP AUTHOR Brought to you by: Filmmakers Reloaded TV Episode 4: Passionate Filmmaking In this industry skills will only get you so far! You must have the passion for filmmaking. In this episode, Let's Talk Film host JP AUTHOR explains how to transfer your passions from life to your filmmaking career! Filmmaker Spotlight / Interview: Line Producer Dianne Ashford
Filmmakers Reloaded Gets Connected
EDITOR-IN-CHEIF - JP AUTHOR                     Filmmakers Reloaded Gets Connected! We told you about the Get Connected Networking Event now you dont want to miss this month's event!  Founder of Get Connected Autmn Essie Bailey-Ford and her team have been working hard to make sure this monthly event gets bigger and better each month! And so far they have done just that! From Gordon...
Watch
EDITOR-IN-CHIEF: JP AUTHOR Let's Talk Film with JP AUTHOR Brought to you by: Filmmakers Reloaded TV Episode 3: The Phases of Filmmaking You have a script and ambition…what is the next move to bring the words of the page to life? Let's Talk Film host, JP AUTHOR discuss the 3 phases of filmmaking, Pre-Production, Production, and Post Production, and how you need all three to...
Watch
EDITOR-IN-CHIEF - JP AUTHOR Filmmakers Reloaded Presents: Let's Talk Film On The Scene with JP AUTHOR Times are rough? Don't know where to start your Filmmaking career? What better people to get advice from than the Rainforest Films team! Producer Will Packer and Director Rob Hardy gave the students at SCAD some inspiring words to encourage them to chase their dreams to become the...
SCAD Presents: Thursday Night at the Movies with...
EDITOR-IN-CHIEF - JP AUTHOR On Thursday May 5, 2011 Producer Will Packer and Director Rob Hardy of Rainforest Films came out to SCAD to show their latest movie Takers and give a few words of wisdom! If you have never heard the infamous inspiring "Rise of Rainforest Films" story you are missing out! But no worries! Filmmakers Reloaded has you covered!                    Let's Talk Film Host...
Atlanta Film Festival Recap: CINformation Seminar...
EDITOR-IN-CHEIF - JP AUTHOR Last week the Landmark Midtown Art Cinema, Plaza Theatre, LaFont Cinema Sandy Springs, and the W Hotel Midtown, was packed with hundreds of film lovers and film makers as they enjoyed the 35th Atlanta Film Festival!  With over 30 films and 101 Reasons why you should go to the Atlanta Film Festival, the Filmmakers Reloaded crew was excited about the inaugural...
Watch
What is Filmmakers Reloaded? Who is JP AUTHOR?  You read the Blog. You watch the show Let's Talk Film with JP AUTHOR. And you're a fan on the Facebook Page! We thank you for the support! We see the comments and appreciate all the feedback from our supporters! Please stay tuned for more from Filmmakers Reloaded!  Filmmakers Reloaded: The Voice of the Indie Filmmaker VIDEO EDITED BY:...
Filmmakers Reloaded Gets Connected
EDITOR-IN-CHEIF - JP AUTHOR On the last Thursday of every month creatives around the Atlanta Film Community come together to meet, greet, eat, and Get Connected!  Having outgrown the space at Gordon Biersch Brewery, this month's event was the first one held at it's new venue Fox Sports Grill in Atlantic Station. New Location but same Energetic Atmosphere And of course The...
Watch
Let's Talk Film with JP AUTHOR Brought to you by: Filmmakers Reloaded TV Episode 2 Festival Focus It's that time of the year!!! The Festival Season is one of the most important times of the year for the indie filmmaker. Let's Talk Film Host JP AUTHOR shares which festivals are coming up and which ones are accepting film submissions!  Filmmakers Reloaded Spotlight / Interview:...
Watch
Did you enjoy the premiere episode of Let's Talk Film with JP AUTHOR?! Well we have good news…..we're still talking…Film that is!!!! Check out the promo for Episode 2: Festival Focus with guest award winning Director Brandon McCormick!!!!  VIDEO EDITED BY: QUEEN // ]] // ]] // ]] // ]] // ]] // ]] // ]]]]>]]> // ]] // ]] // ]] // ]] // ]] // ]] // ]]]]>]]>     
Micro Budget, Major Film
EDITOR-IN-CHEIF - JP AUTHOR Filmmakers Reloaded was honored to be invited to the panel Micro Budget, Major Film hosted by the Morehouse Filmmakers Association and L R Productions. Panelists Stephen M. Gibson, Jr. and John R. Cleveland shared their valuable experience in producing a successful Major film on a Micro budget to a room of eager aspiring filmmakers. Stephen and John's laid-back...
Watch
MUST SEE PREMIERE! LET'S TALK FILM WITH JP AUTHOR Brought to you by: Filmmakers Reloaded TV Episode 1 Georgia Baby Hollywood Is Georgia the new Hollywood? With the emerging film industry rapidly growing in our Peach State there is much conversation concerning the future of film in Georgia. To get the inside scoop from JP AUTHOR watch this premiering episode of Let's Talk...
Watch
Everyone is asking…What is Let's Talk Film with JP AUTHOR!!!!!!! Check out the sneak peek of Episode 1 Georgia: Baby Hollywood with Guest, Director Anthony McHie! Brought to you by Filmmakers Reloaded TV!  VIDEO EDITED BY: QUEEN
Digital Doyennes
FILM JOURNALIST - QUEEN On Tuesday April 12, 2011 WIFTA along with the Digital Moving Images Salon of Spelman College hosted Digital Doyenness: Wisdom from the Women who Lead in Social Media and Digital Innovation. As a female filmmaker who is the Social Media Manager for Filmmakers Reloaded I knew this would be an event that I MUST be at! Well I am ALSO the editor for FMR and on Tuesday I was...
Its Festival Season!
EDITOR-IN-CHIEF - JP AUTHOR Some may say festival season is the most important time for an Independent Filmmaker. For some, film festivals may be the only platform for filmmakers to showcase their films on the silver screen!  In November 2010, The BronzeLens Film Festival launched its inaugural festival right here in Atlanta, GA. In addition to great film screenings, the Bronzelens Film...
South Atlanta Film & Television Careers Workshop
FILM JOURNALIST - JP AUTHOR Early on Saturday March 26, 2011, hundreds of zealous residents of South Atlanta and beyond filled the auditorium of Atlanta Technical College for the South Atlanta Film & Television Careers Workshop.   Ready to get involved and full from the light breakfast provided, the community welcomed Atlanta City Council Member (District 12) Joyce Sheperd as she spoke...
Watch
EXCLUSIVE!!!!! Is Atlanta the new Hollywood?!?!?! Are the local studios hiring from the community? FMR has your answers and more! FILMMAKERS RELOADED / CREDITS FILM JOURNALISM BY: JP AUTHOR                                                           VIDEO EDITED BY: QUEEN  // ]]]]>]]> // ]]]]>]]>   
Filmmaker Spotlight: Anthony McHie
Sunday March 20, 2011 Filmmakers Reloaded Queen and Carolyn drove up to a goat farm located in the middle of Midtown Atlanta. They were greeted by Anthony McHie, the enthusiastic director behind the project Passive Fist.  Read Queen's Experience!  *fast forward 12 + hours later* After an intense and action packed day of shooting, Queen and Carolyn were limping off set (wrong shoes smh)...
"Life is the thing that gets in the way of your passion. If we support each other..."
– -Anthony McHie: Director "Passive Fist" // ]]]]>]]> // ]]]]>]]>   
Watch
Gov. Deal says keep movie industry tax credit // ]] // ]] // ]]]]>]]> // ]] // ]] // ]]]]>]]>   
Eat, Drink, and B-Indie: How To Be a Producer and...
Every 3rd Tuesday of the Month Atlanta Film Festival (ATL365) host an Eat, Drink, and B-Indie event complete with networking, panels, discussions, and guest speakers.  For the month of March the topic was How to be a Producer and B-Indie Successfully. The panel consisted of Linda Burns, Martin Kelly, and Terrisha Kearse.  The event was, as usual, well attended, and very informative. Here are a...
I Will Follow Opening Weekend
SUPPORT BLACK FILM!!!!  Opening weekend is the most important weekend at the box office for movies. Filmmaker Ava DuVernay and the cast of I Will Follow needs your support!!!!! On March 11-13 I Will Follow will open in Atlanta in AMC Theaters!!!  Queen and Carolyn of Filmmakers Reloaded had the opportunity to see this phenomenal film at the BronzeLens Film Festival closing night screening....
ATL Short Cuts Film Contest →
What can you do in Atlanta with 6 weeks, a flip cam or camera phone?  Creative Loafing partnered with ATL365 (Atlanta Film Festival) to host the ATL Shorts Film Contest. Rules: 1. Film must be 5 mins or less 2. Films must be shot on a flip camera or camera phone 3. Films must some highlight of an Atlanta area The top 16 films were showcased at Hotel Palomar on March 2 and March 3 and...
He Gave It To Me Screening
hegaveittome: Star Studios in Association with Respect My Crown Production presents "He Gave It To Me". A dramatic look through the stories of three women as they allow their hearts, emotions, and hormones to lead them on a journey that will forever change their lives.  When: Tuesday March 8, 2011 Time: 7:30 PM (Pre-screening Reception 6:00 PM) Where: Landmark Midtown Art Cinema     ...
He Gave It To Me Screening
Congrats to the cast and crew of He Gave It To Me for being selected for the WIFTA Film Showcase!!!!!! Filmmakers Reloaded Founder JP AUTHOR played a major part in this film as Director of Photography and Assistant Director! Filmmakers Reloaded Associate Producer and Social Media Representative Queen was also involved as the Producer and Editor! SUPPORT FMR!!!! Screening: Where:...
WIFTA Volunteer Meeting
With the GA film industry booming, now is the perfect time to join as many film related organizations and network as much as possible!  Women in Film and Television Atlanta is giving you an opportunity to join a committee! Communications Professional Development Membership Special Events Programs Workshops Newsletter Web Administration Grants Jobs and Opportunities Student...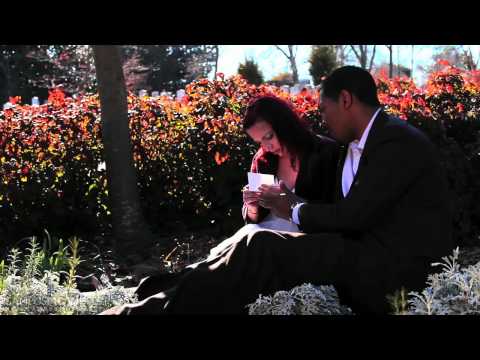 2011 Oscar Nominations →
The Nominations are in!
5 Black Film We Hope to See in Theaters in 2011 →
The African American film festival circuit is HOT and a ton of great films are coming out of them! Here is Black Voices list of the 5 Films We Hope to See in Theaters in 2011!
WIFTA Kick-off Celebration →
This year's kick-off celebration is a great networking opportunity for both women and men interested in joining WIFTA! Special Guests: Melissa Goodman, Executive Director of SAG Kathilynn (Kat) Phillips, Writer/producer/director When: Thursday, Jan 27, 2011 Time: 7pm-9pm Place: 535 Means Street NW, Atlanta, GA  Admission: WIFTA Members - Free                        Non-Members: $10 ...
Get Connected: Atlanta Industry Mixer →
Filmmakers & TV Producers and Entertainment Industry Professionals: Let's get ready to network!!!! Complimentary Appetizers & Desserts Drink Specials Networking Celebrity Guest Appearances Give-A-Ways & Door Prizes Date: Thursday Jan. 27, 2011 Time: 6pm-9pm Place: Gordon Biersch Brewery Restaurant                    848 Peachtree Street Northeast              Atlanta,...
Filmmakers Reloaded
Our mission is to successfully strengthen and cultivate the relationship among filmmakers, utilizing several sources of media to educate, inspire, encourage, and support film and it's emerging market in Ga, whereby bringing growth and recognition to Ga film community.
"If it can be written, or thought, it can be filmed."
– Stanley Kubrick